The Bangalore School of Speech and Drama staged Mozart Chocolates', a play written by Dr.Ketaki Kushari Dyson and directed by Dr.Zulfia Shaikh, who also took on the role of the main character, Ila. This was the premiere of the translation of the Bengali play.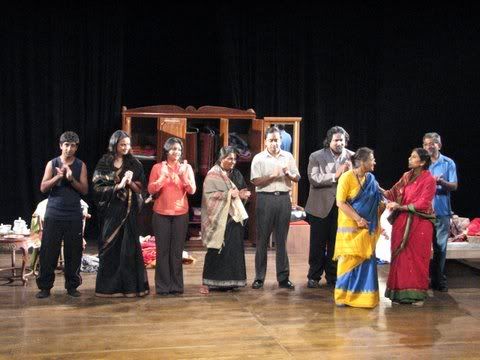 The synopsis of the play goes thus:
Play Synopsis:
On a rainy day which has brought floods, Ila, a Bengali woman living in England, is folding and re-arranging the saris that have accumulated over the years in her wardrobe. Her friend Lipi arrives and they discuss an eclectic range of subjects including the hollowness of academic jargon, the state of women in ancient and modern times and chocolates !